SDIP Contact
,,
.
Support Contact Email:
support@sdippress.com
For more contact information, see
here
.
SDIP PRESS Open Access Information and Policy
All articles published by SDIP PRESS are made immediately available worldwide under an open access license. This means:
everyone has free and unlimited access to the full-text of all articles published in SDIP PRESS journals;
everyone is free to re-use the published material if proper accreditation/citation of the original publication is given;
open access publication is supported by the authors' institutes or research funding agencies by payment of a comparatively low Article Processing Charge (APC) for accepted articles.
Meaning of Open Access policy
In accordance with major definitions of open access in scientific literature, SDIP PRESS defines open access by the following conditions:
peer-reviewed literature is freely available without subscription or price barriers,
literature is immediately released in open access format (no embargo period), and
published material can be re-used without obtaining permission as long as a correct citation to the original publication is given.
Until now and in future, Article published by SDIP PRESS contained the note: "© year by SDIP PRESS (https://www.sdippress.com). Reproduction is permitted for noncommercial purposes". SDIP PRESS journals started to publish articles under the Creative Commons Attribution License

and are now using the latest version of the CC BY license, which grants authors the most extensive rights. All articles published by SDIP PRESS should now be considered as having been released under the post-2008 Creative Commons Attribution License.
ISO CERTIFIED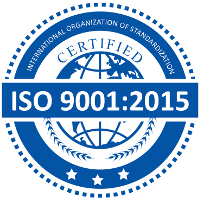 Indexed by
Follow SDIP